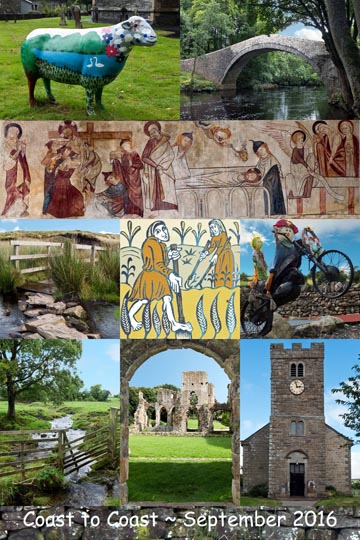 Coast to Coast ~ A walk in England beginning in the Lake District and ending east 110+ miles high atop the Moors. Left to right: Art deco sheep, Ivelet Bridge, Church of St Agatha 13th century fresco, Faraday Gill footbridge, Trail marker, Motocross troll, Rivulet, 12th century Easby Abbey ruins, and St Patrick Church of Bampton. Read the report, get GPS waypoints for the walk.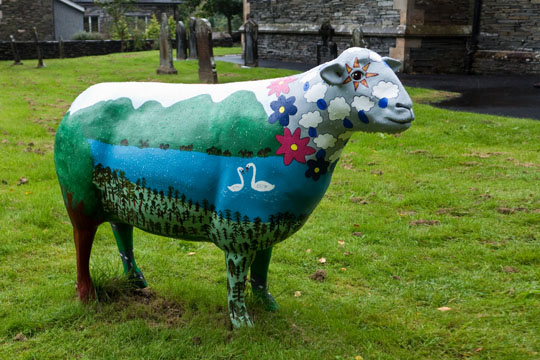 St Mary's had a Little Lamb ~ At St Mary's Church in Windermere.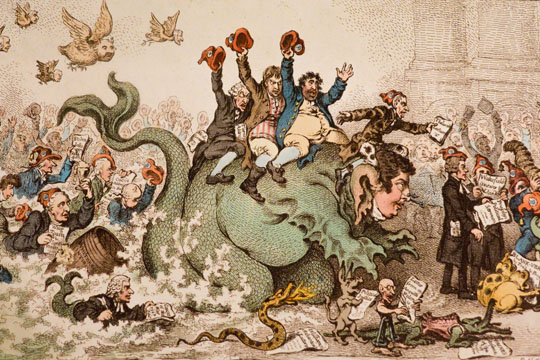 The New Morality -or- The promis'd installment of the high-priest of the Theophilanthropes, with the homage of Leviathan and his suite. Viewed in Grasmere at Dove Cottage. By James Gillray, published by John Wright hand-coloured etching, published 1 August 1798. For full size image see The New York Public Library Digital Collections
Dial "D" for Difibrillator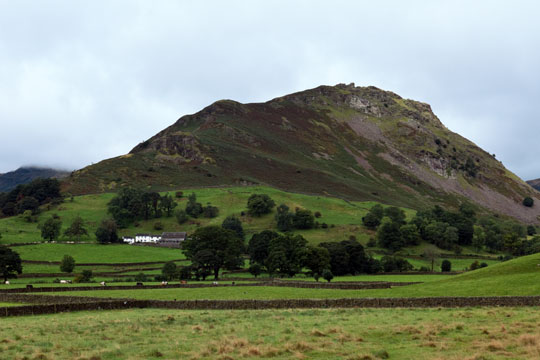 Grasmere Countryside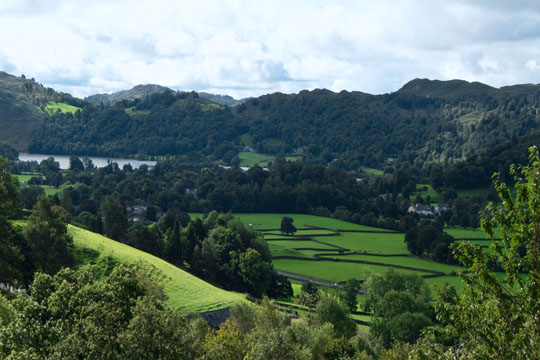 Along Tongue Gill ~ View of Grasmere.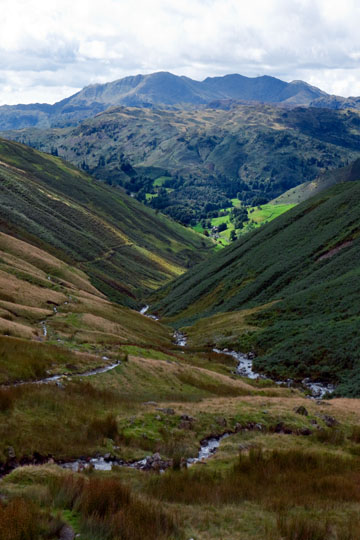 Tongue Gill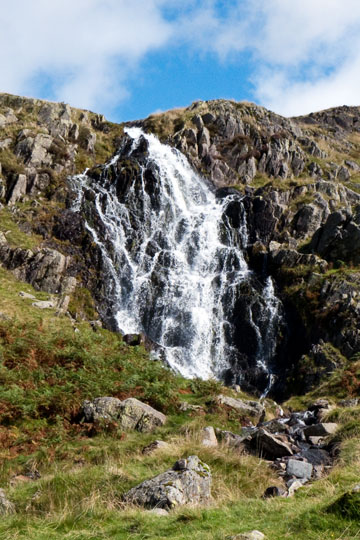 Waterfall Along Tongue Gill
Grisedale Tarn ~ 1765 feet.
Wordsworth Parting Stone ~ A memorial where William Wordsworth last saw his brother John. The memorial stands 4 miles walking distance from his home at Dove Cottage in Grasmere northeast to Grisedale Tarn at GPS(54.502222, -3.001508). The words were inscribed in stone in 1882 and have weathered over the centuries, but the love for his brother clearly remains.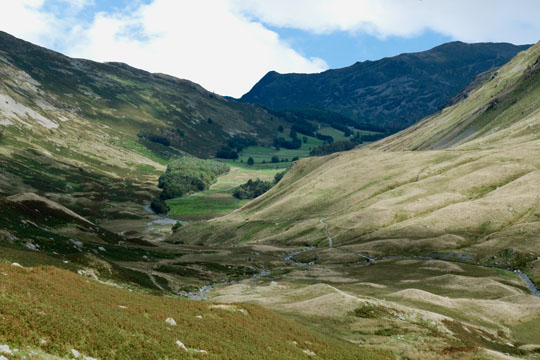 Valley of Grisedale Beck
Ruthwaite Lodge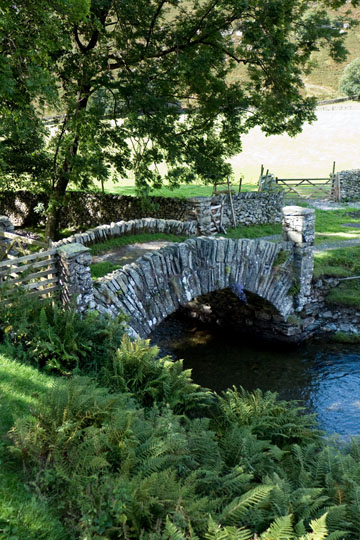 Lovely Bridge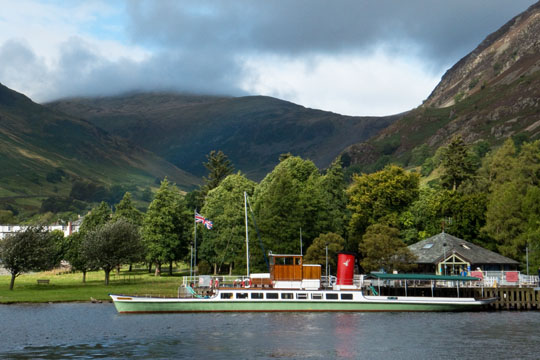 Ullswater Steamer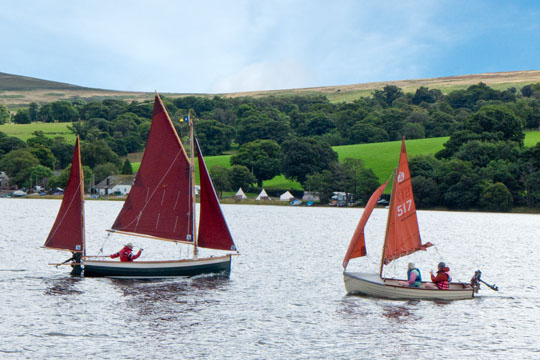 Sailing Ullswater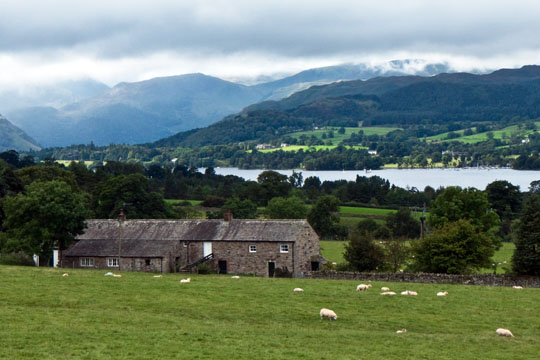 Above Ullswater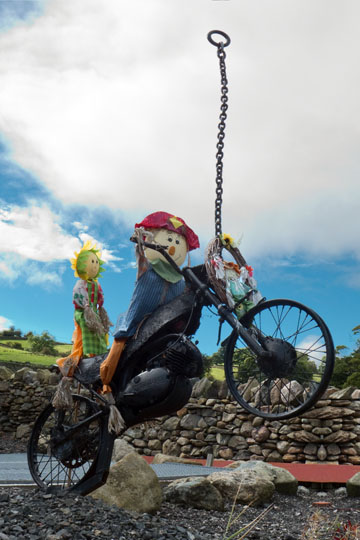 Easy Rider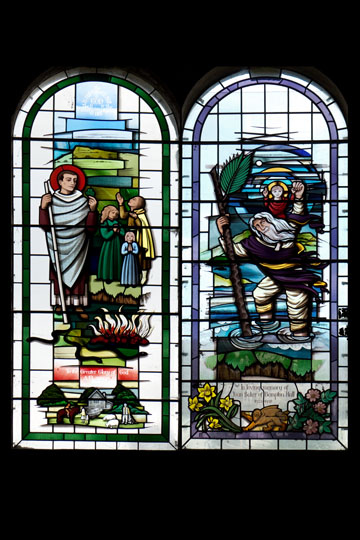 St Patrick Church, Bampton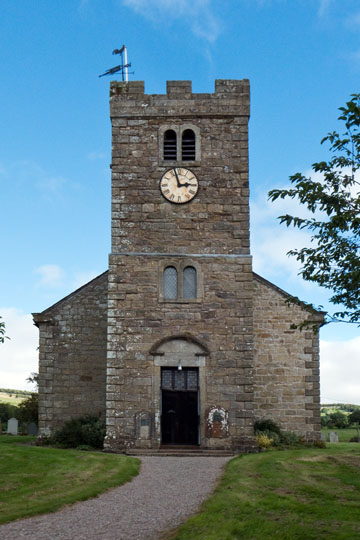 St Patrick Church, Bampton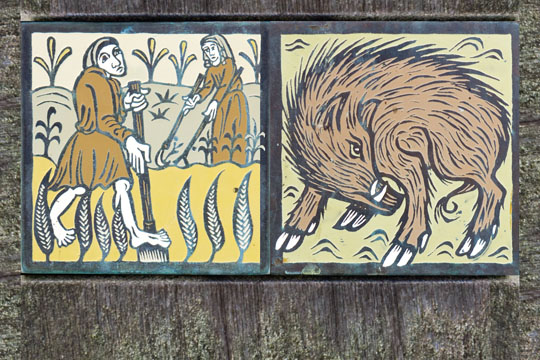 Signpost Medallions ~ Autumn Harvest (left) on the Coast to Coast track between Shap and Orton at GPS(54.491389, -2.592634). Wild Boar (right) on the track between Hartley and the Nine Standards at GPS(54.458336, -2.307800).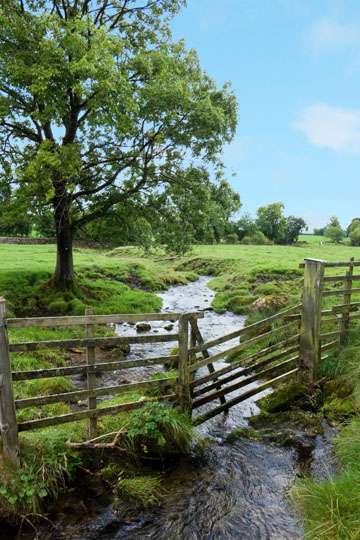 Gill Fence near Orton.
A Pastoral Life ~ Cows & Sheep & Grass & Stone.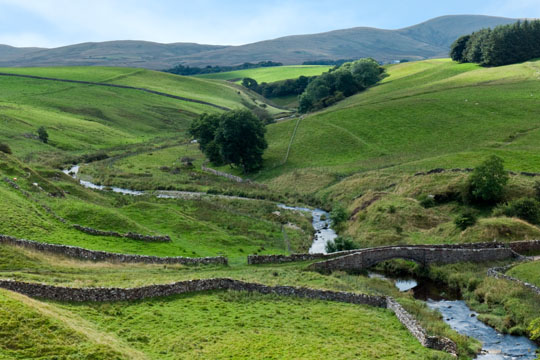 Smardale Bridge over Scandal Beck.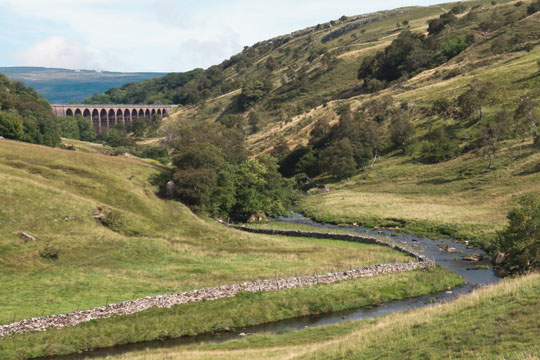 Smardale Viaduct over Scandal Beck.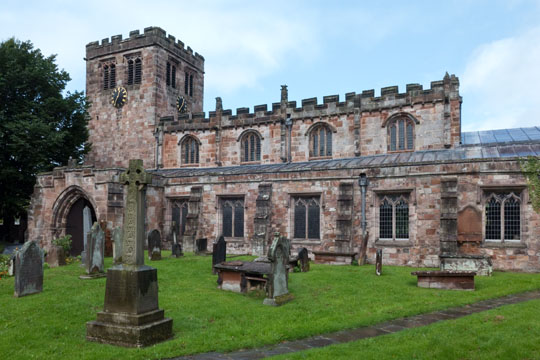 St Lawrence Church in Appleby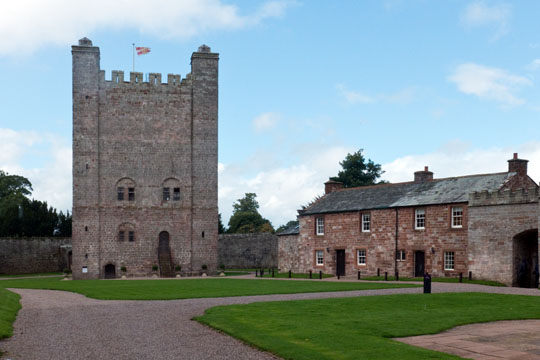 Appleby Castle
Suit of Armour at Appleby Castle from George Clifford (1558-1605), Third Earl of Cumberland. In 1590 he was appointed Queen's Champion and was made a Knight of the Garter two years later. He is best remembered for his capture of the Spanish fort in San Juan, Puerto Rico, in 1598. (source MET Museum)
Rainbow over Kirkby Stephen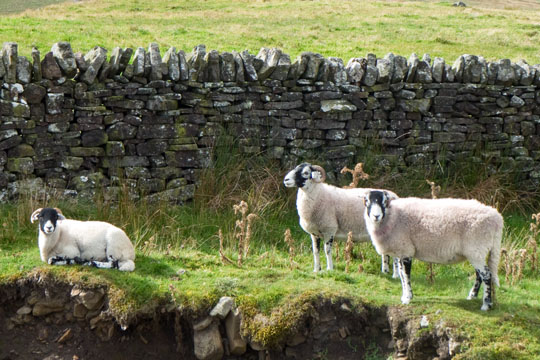 Murry, They're Staring At Us Again!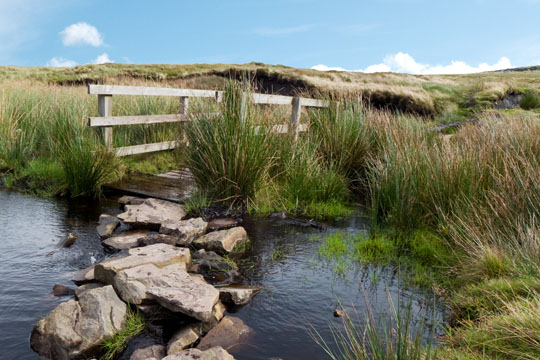 Faraday Gill near the Nine Standards.
Nine Standards
It's All About The Mud ~ That's what is good (or bad or exciting or oh dear) about the walk from the Nine Standards.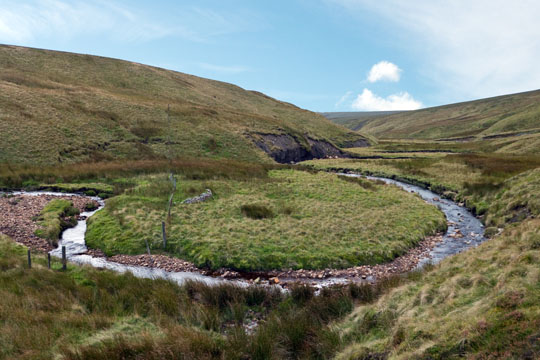 Meandering Whitsundale Beck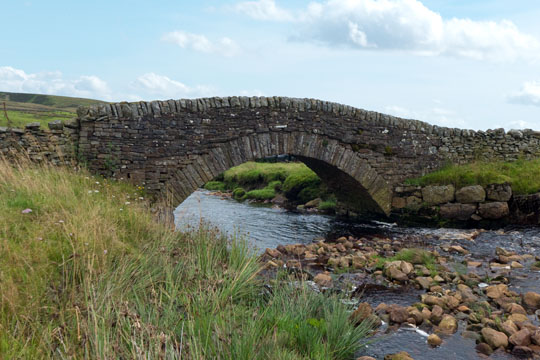 Whitsundale Beck Bridge
Star Rams Cafe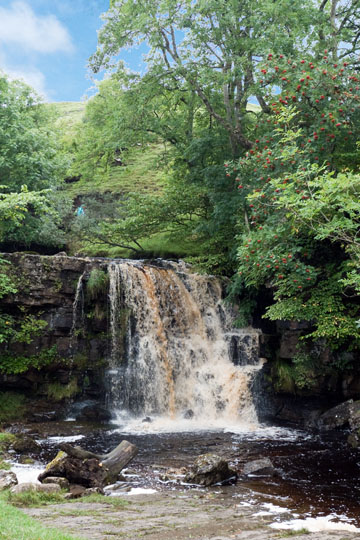 River Swale Waterfall near Keld.
Waterfall near Swinner Gill Mill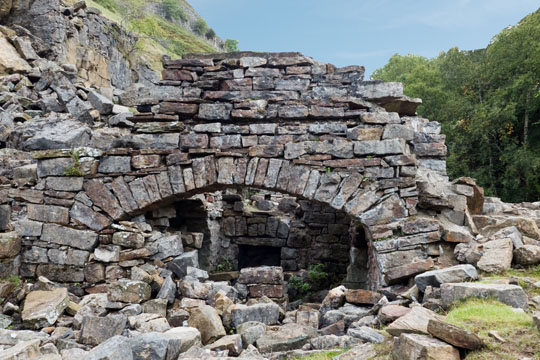 Swinner Gill Lead Mine Mill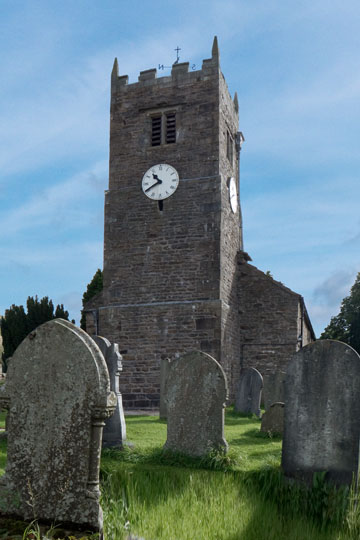 St Mary's Church, Muker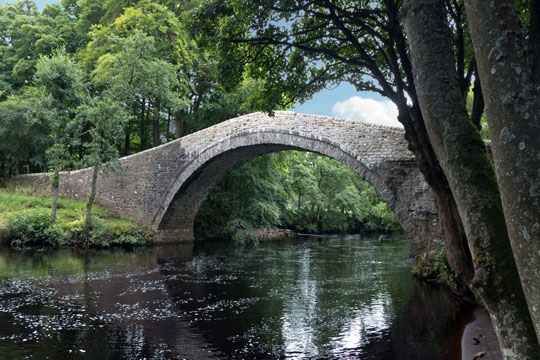 Ivelet Bridge over River Swale.
Gunnerside Hamlet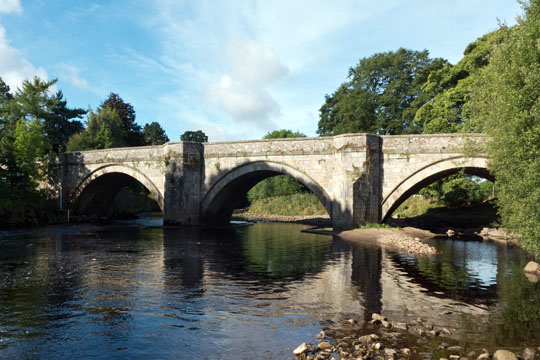 Grinton Bridge over River Swale.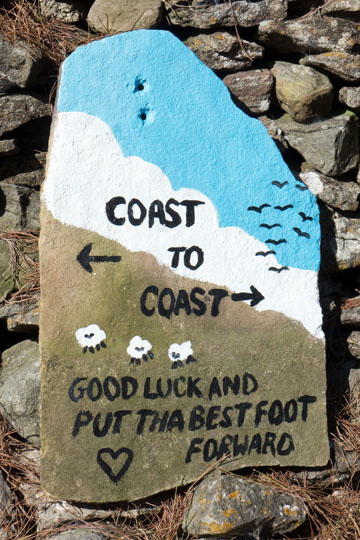 Tha Best Foot Forward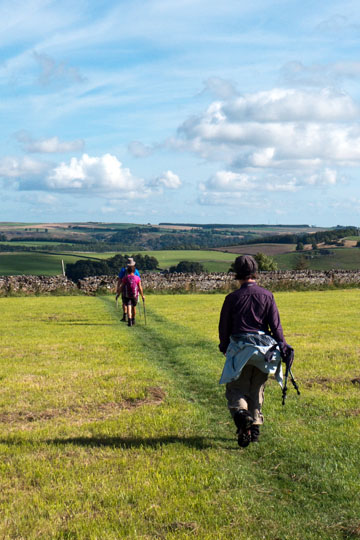 Drifting Along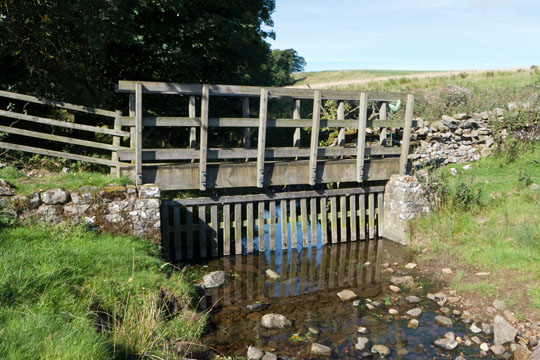 Ellers Beck Bridge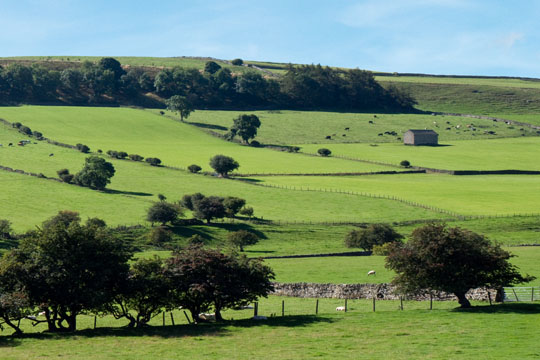 Hollins Farm
Easby Abbey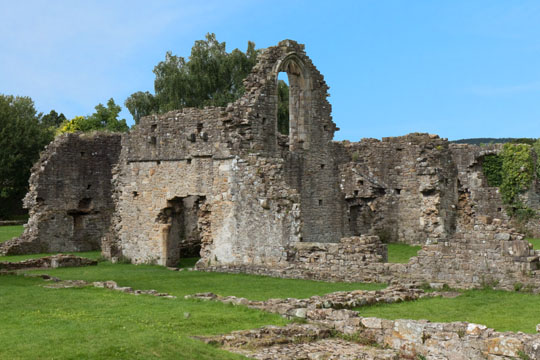 Easby Abbey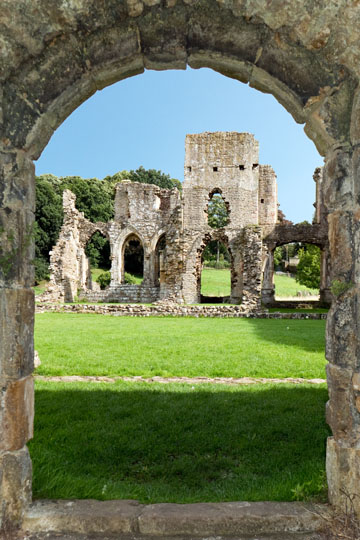 Easby Abbey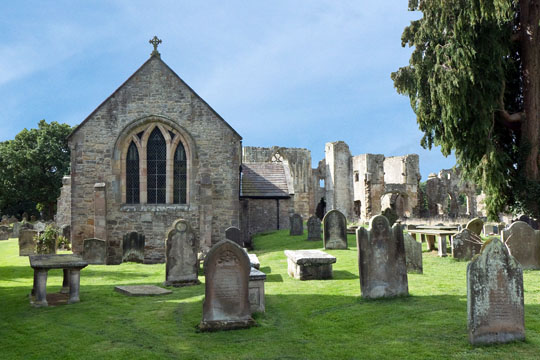 Parish Church of St Agatha ~ The church is located nearby Richmond and is easily reached by a foot path which follows the River Swale. The exact foundation date of the church is unknown, but it is thought to predate the neighbouring abbey which was founded in the 12th century. St. Agatha's retains medieval frescoes that were preserved through the Reformation after being whitewashed. [source wikipedia]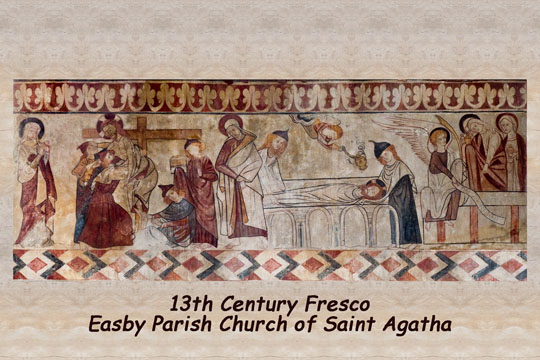 13th Century Fresco at the Easby Parish Church of Saint Agatha.
Richmond Castle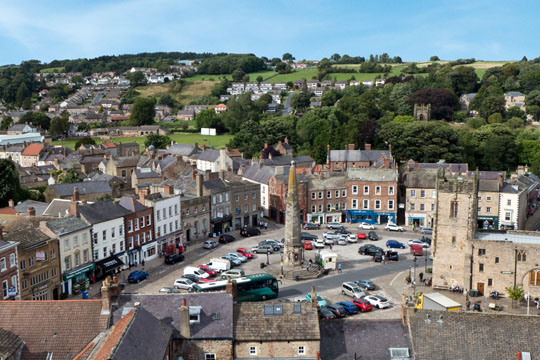 Richmond Town Square
St Mary's Church, Bolton-on-Swale
Treehouse in Streetlam.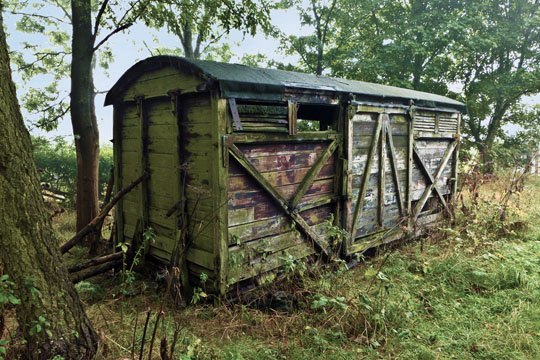 Café Wayfarer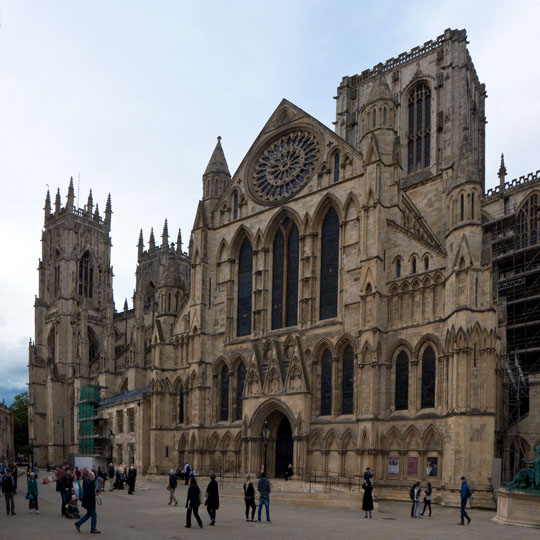 York Minster Cathedral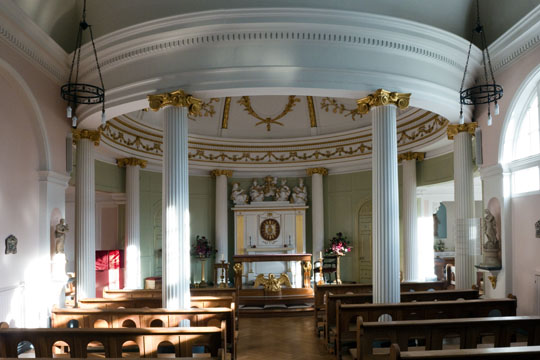 Bar Convent, York