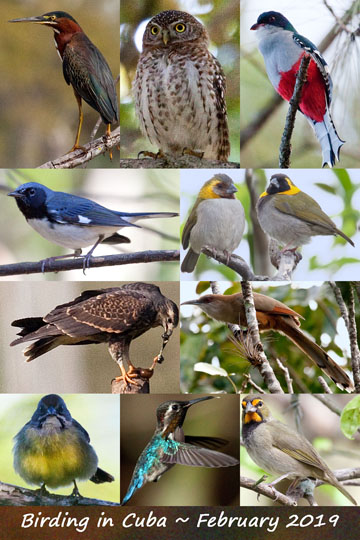 Birding in Cuba ~ In February of 2019 our Sierra Club group traveled 2000 km along rural backroads stopping for 125 birding opportunities nearby Viñales, Zapata, Trinidad, and Cayo Coco.
Pictures L->R: (1) Green Heron, (2) Cuban Pygmy Owl, (3) Cuban Trogon, (4) Black-Throated Blue Warbler, (5) Cuban Grassquit, (6) Snail Kite, (7) Great Lizard-Cuckoo, (8) Western Spindalis, (9) Bee Hummingbird, and (10) Yellow-Faced Grassquit.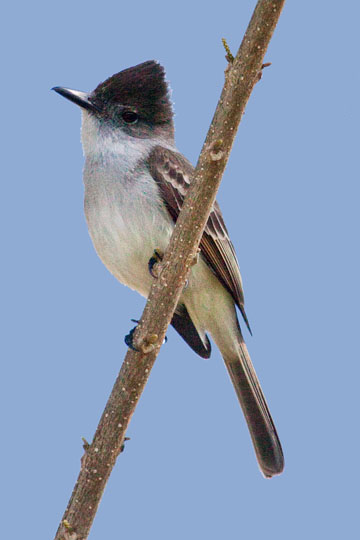 La Sagra's Flycatcher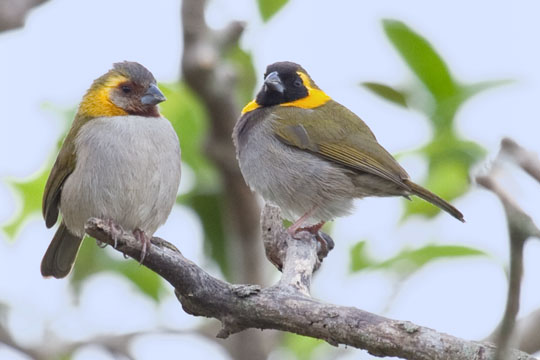 Cuban Grassquit
Cuban Pewee
Yellow-Faced Grassquit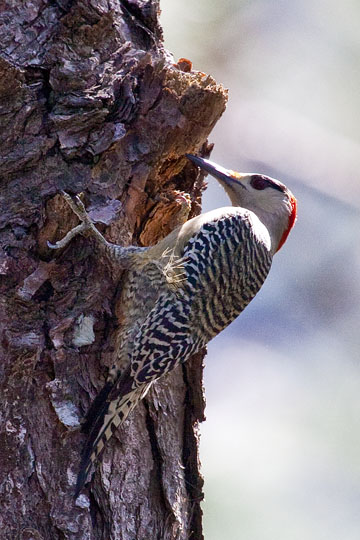 West Indian Woodpecker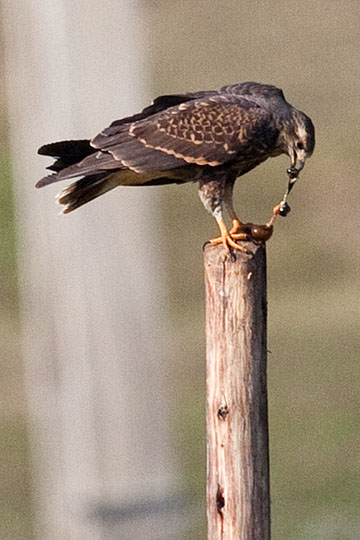 Snail Kite at the dinner table.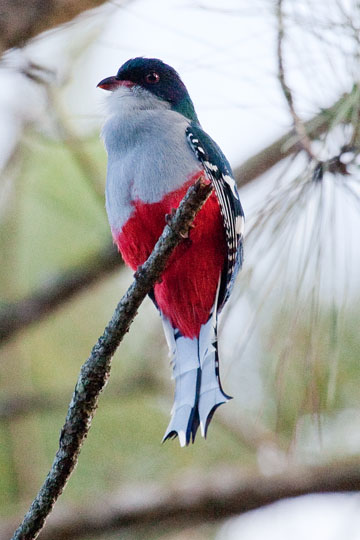 Cuban Trogon ~ National bird of Cuba
Great Lizard-Cuckoo
Cuban Solitaire
Tawny-Shouldered Blackbird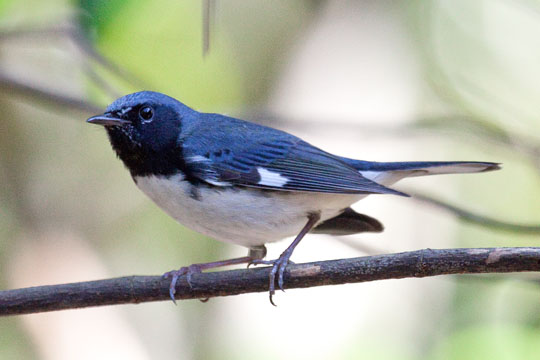 Black-Throated Blue Warbler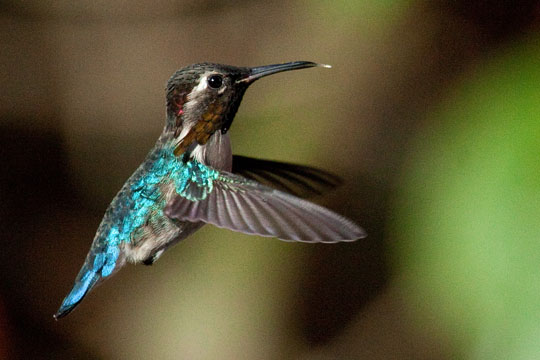 Bee Hummingbird is the smallest living bird. Females weigh 2.6 g (0.092 oz) and are 6.1 cm (2.4 in) long, and are slightly larger than males, with an average weight of 1.95 g (0.069 oz) and length of 5.5 cm (2.2 in). As its name suggests, it is scarcely larger than a bee. Like all hummingbirds, it is a swift, strong flier. [source Wikipedia]
Cuban Emerald is a smallish dark-green hummingbird. The male averages 4 - 4.5 inches (10.5 - 11.5 cm) in length, and the female 3.7 - 4.1 inches (9.5 to 10.5 cm). The female weighs about 0.12 oz or 3.4 grams and the male about 0.18 oz or 5 grams. Both sexes have a whitish spot behind the eye. [source Beauty of Birds]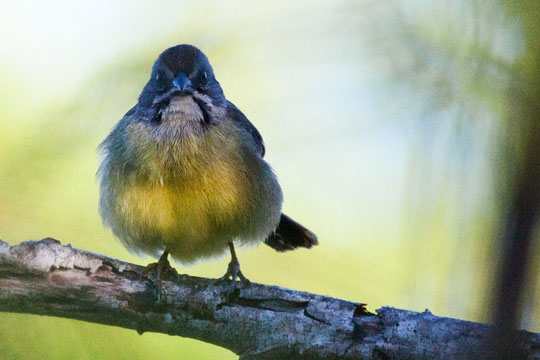 Western Spindalis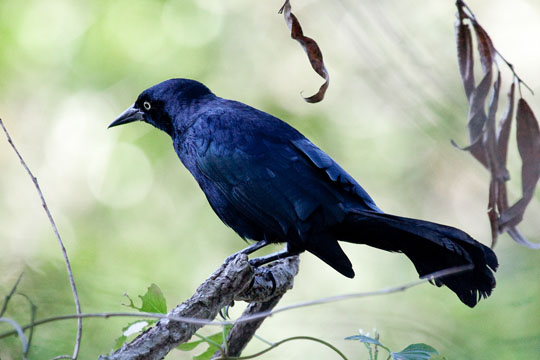 Cuban Blackbird
Cuban Pygmy Owl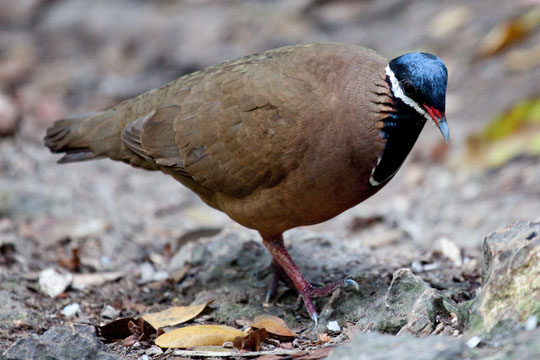 Blue-Headed Quail Dove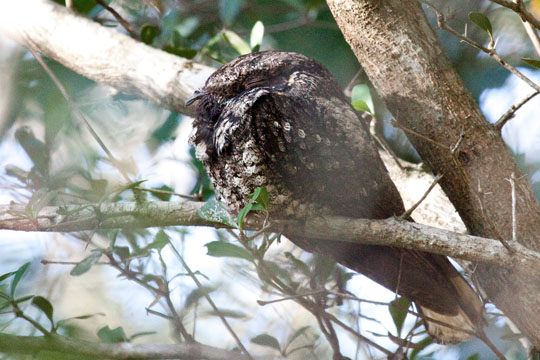 Cuban Nightjar
Cuban Parrot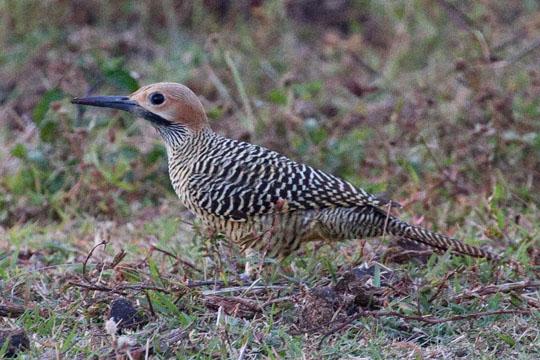 Fernandina's Flicker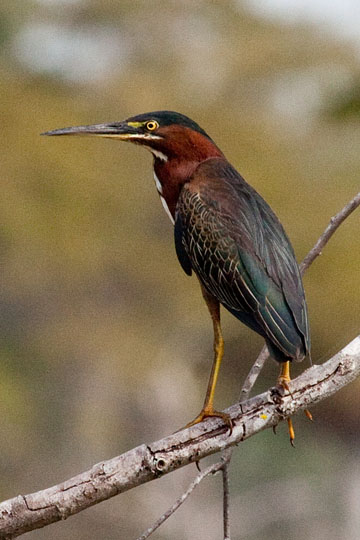 Green Heron
Killdeer + Lesser Yellowlegs + Least Sandpiper ~ 3 shorebirds at low tide.
Cuban Black Hawk
Bahama Mockingbird
Great Blue Heron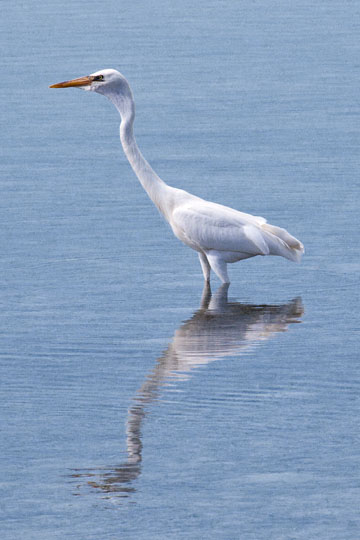 Great Blue Heron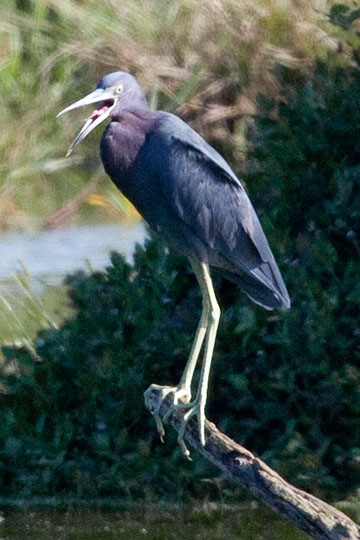 Little Blue Heron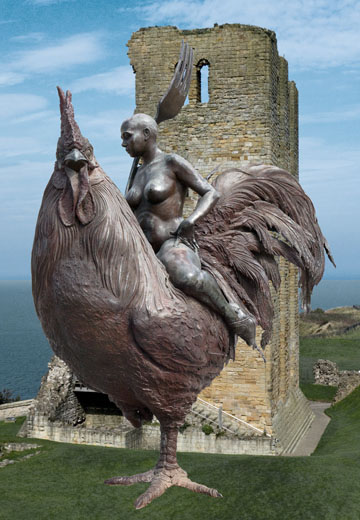 Rare Endemic Cuban Godiva ~ In the 11th century noblewoman Godiva was troubled by crippling taxes. People were going hungry, chicken soup was a luxury. She urged the Earl of Poulard for relief, rather he quipped he would lower taxes if she rode naked through town. Determined to help, Godiva stripped off her clothes, climbed on a chariot pulled by 7 swans, 6 geese, 3 French hens, 2 turtle doves, all the while led by a chicken. She and the chicken were last seen in Havana near Plaza Vieja.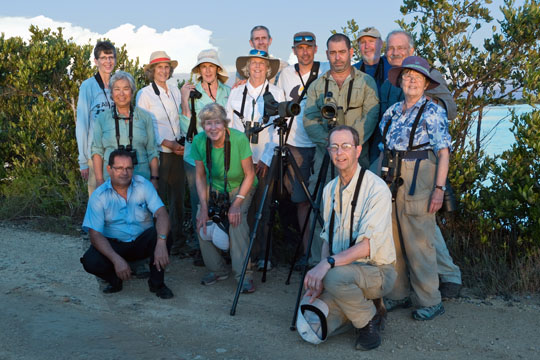 Group Photo ~ Left to right: Jamie, Cathy, José (bus driver extraordinaire), Leanna, Ginny, Carol, Marion, Alan, Yeray (guide), Maikel (guide), Herb, Kevin (trip leader), George, and Nancy.